An Octet of new IRON poets
Part of the Iron Age Festival
Celebrating four decades of publishing
The IRON Age Festival, held in May 2013 in Cullercoats, celebrates forty years of continuous publishing by IRON press. This special publication is part of the celebration, bringing together eight writers new to IRON press from across the North East of England.
Most of the poems in this pamphlet came about via six weekly workshops at the Settle Down Café, Newcastle, late in 2012 and early in 2013. Publisher and editor Peter Mortimer put out a call, and around 40 poets sent in examples of their work. These were whittled down to eight. The poets had to be northern-based, the farthest away being in Robin Hood's Bay, North Yorkshire - quite a weekly journey.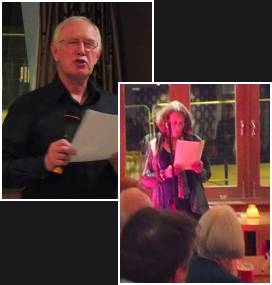 Contributing poets are: Vicky Arthurs, Elaine Cusack, Amina Marix Evans, Arthur Haswell, Maureen Oliphant, John Price, Chris Raetschus and Rowena Sommerville.
Each night of the Festival, two poets read from their work at the Festival Club, at Brown's Salt House Brasserie.
---
ISBN: 9780957503243
Price £3.00
Published in May 2013
Buy direct from Iron Press: either:
send a cheque for £4.00 (which includes £1.00 p&p) to Iron Press,
5 Marden Terrace, Cullercoats, NORTH SHIELDS NE30 4PD; or
Buy from Inpress using your debit or credit card; or
Order from any good bookshop